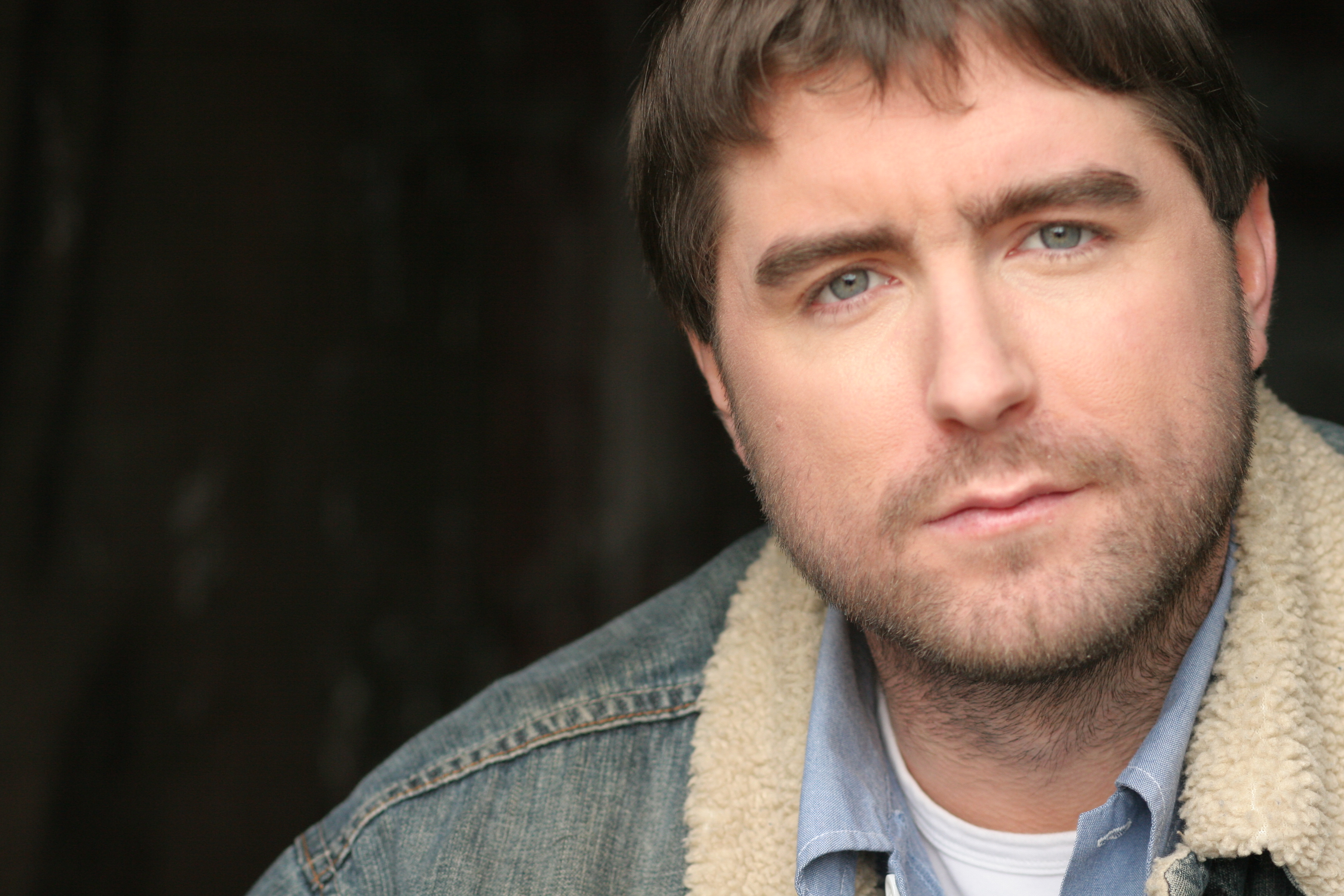 By Whitney Dibo
Before Michael Patrick Thornton became the artistic director of The Gift Theatre, he worked at the airport. "Drum roll please, " he says with a sardonic smile, "I actually pushed people in wheelchairs from security to their gates."
The irony of this revelation can only be appreciated if you've met Thornton, seen him in a show, or happened to catch a full-body photo of him taken within the last six years. At the age of 23, Thornton suffered what doctors now call a "spinal stroke" that left him paralyzed from the waist down. Well, at least that's the technical medical term, but in reality no doctor is really sure what happened.
The years since have rendered Thornton a curious breed: he seems equal parts frat boy and Zen master, at once a carefree theater kid and a somber philosophy professor. Appropriately, Thornton now splits his time between The Gift Theatre's high drama and Second City's sketch-comedy training program, where he's an instructor. Thornton's two selves are perfectly reflected in his mishmash attire: his grey-brown cardigan is slung over a bright blue Hawaiian shirt—a schizophrenic pairing that somehow he's able to pull off.
As artistic director of Jefferson Park's Gift Theatre, Thornton has guided the company to its current reputation as one of Chicago's most respected storefront destinations. The company is known for its fearless approach to challenging work; last season alone they tackled a play about race, a comedy about Jesus and a heart-wrenching drama about a woman struggling with terminal illness. And The Gift is able to get away with such ballsy programming mainly because they don't usually botch it up. "Our theater is an emotional magnifying glass," Thornton says of his homey, ten-foot-by-twenty-two-foot space.
Thornton is no carpetbagger. A Jefferson Park native, he went to Saint Patrick's High School and has deep roots in the neighborhood his theater now calls home. "I found a picture of my grandfather, who was a Chicago city cop, warming up on a winter night in what is now our theater's lobby," he says.
Thornton's path isn't dotted with years at Julliard or summers at the Royal Academy of Dramatic Arts. In fact, he dropped out of the University of Iowa's acting program after only two years. "My professors thought I was growing out of the program," he says, careful to smooth over the "college-dropout" label. His first Chicago acting gig was a Frankenstein-themed musical at Second City's black box space, followed by a summer at Steppenwolf's intensive acting program. By his own account, Thornton was a different guy before the stroke. "I was just a beer-guzzling, 260-pound Irish kid who," (he carefully stops before delivering his former-self too harsh a judgment) "was just afraid to be himself." Thornton started The Gift Theatre in 2001 with a friend from Iowa, but the theater remained nomadic for four years, performing at the University of Chicago and occasionally at Victory Gardens before landing its current space in 2005. "Now, so much of what we do is about the neighborhood," Thornton says.
At the time of the stroke, Thornton was bartending at the former BC Tap on Clark Street and was working pretty consistently around town at reputable theaters. It was a show at Northlight Theatre that earned him his Equity card. "I took a 'sick day' from the School at Steppenwolf to go on that audition," Thornton recalls. Turns out, grabbing that union status early on was a crucial move, though he couldn't have known it at the time. "Actor's Equity has probably paid a million dollars in medical costs," he says. "My parents probably would have had to sell their house."
In another life Thornton might have been a commercial actor, given his all-American, just-your-average-nice-guy look. But by the time his first commercial spot aired (a promo for the Illinois lottery), Thornton watched it from his hospital bed. Another actor might have called it quits at that point. Unable to walk, speak, breathe or pick up an object without assistance, Thornton's acting career seemed definitively over to everyone except, well, him. Instead of wallowing, Thornton hosted the next round of Gift auditions in his hospital's rehabilitation center. "It was the most bizarre thing," he recalls, shaking his head at his own tenacity, "to see all these healthy actors marching into the hospital with their headshots."
In 2005, two years after the stroke, Thornton took home a Jeff Award for Best Actor in a Solo Performance for his work in The Gift's production of "The Good Thief." He was also recently awarded the Jim Zulevic Chicago Arts Award, and is slated to direct "Of Mice and Men" at Steppenwolf Theatre this spring. "Everything I dreamed about has happened since I got sick," says Thornton. "So there is something to that."
These days, Thornton is a teaching artist for Chicago Public Schools, and is busy putting the finishing touches on his new play, "The Princess and the Bear," and no, it isn't a children's story. It's a play about what happened to him, currently being workshopped for production by Second City's Norm Holly. And if you're thinking that Second City is an odd venue for a play about a spinal stroke, allow Thornton to disagree. "Wait until their mouths are open to drop in the message," Thornton says with a boyish smirk, referencing Oscar Wilde's famous line about laughter being the most effective form of communication. And laugh they will, especially when they see Thornton's spinal chord depicted as a drunken mailman, misfiring messages around his body.
And given Thornton doesn't have full use of either hand, he wrote the entire script with his only functioning digit—his middle finger. "Yeah, I suppose that's pretty symbolic," Thornton says with a laugh, briefly glancing down at his hands.