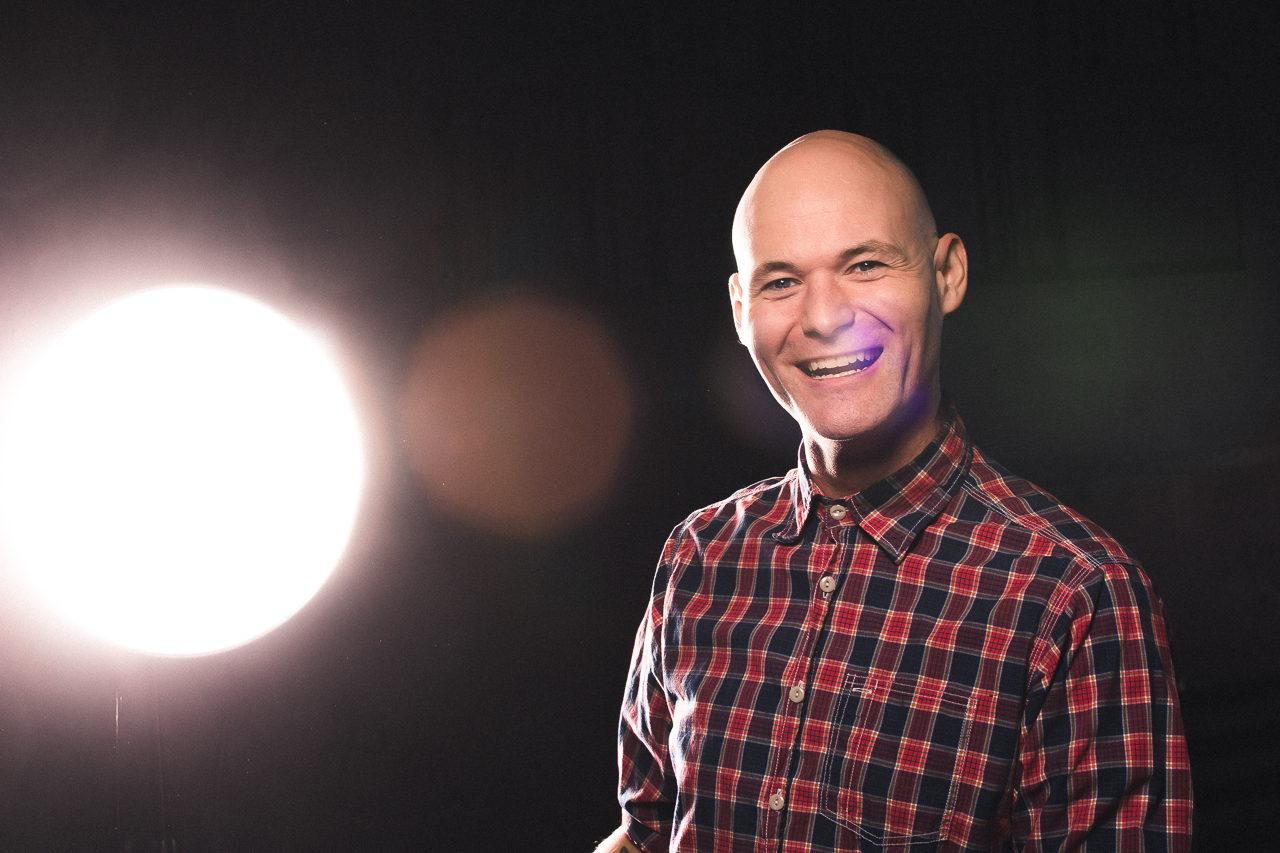 11 Sean Graney
Founding artistic director, The Hypocrites
After spending almost twenty years gleefully carpet-bombing classic plays with his dark, irreverent promenade style, you might think that Sean Graney would be petering out. And yet 2014 saw his most ambitious works to date: "All Our Tragic," a twelve-hour opus encompassing all thirty-two surviving Greek tragedies, and "The Gilbert & Sullivan Rep," a musical trilogy that drags the duo's operettas off their pedestals and down into the (family-friendly) mosh pit. But perhaps it shouldn't be so surprising. Graney's a necromancer after all, taking the corpses of dead texts and making them dance anew. Yes, his style is literally death-defying.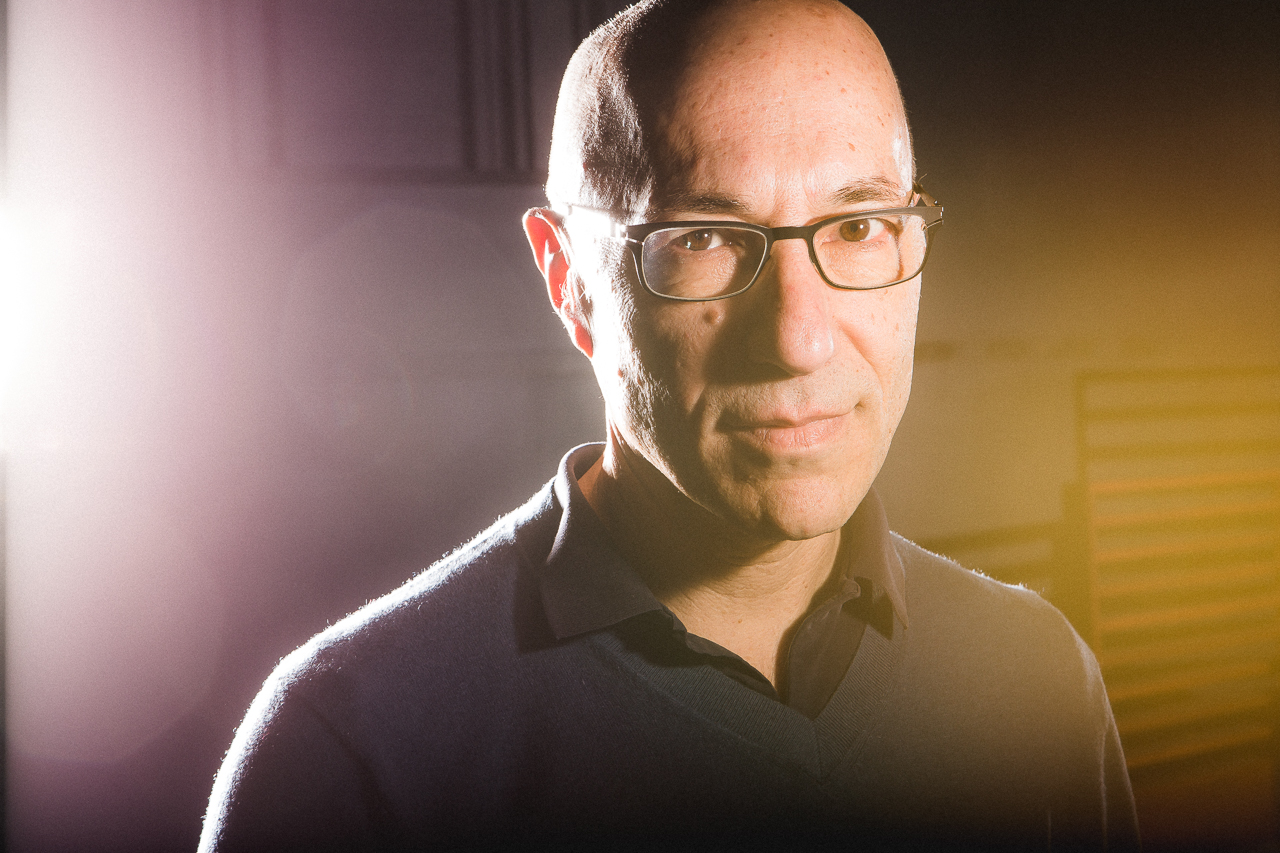 12 Peter Taub
Director of performance programs, Museum of Contemporary Art
Under Peter Taub's direction, the MCA Stage presents the best in avant-garde and experimental performance year after year. Taub always puts together a refreshingly eclectic season and all genres are welcome. Last year the MCA brought back New York-based experimental theater company Elevator Repair Service, presented Sandra Bernhard's one-woman show, housed a revival of the legendary contemporary dance piece "Rosas Danst Rosas" and presented Mikhail Baryshnikov's theatrical production of two Chekhov short stories. Taub is highly influential in Chicago's dance scene as well, serving on the Chicago Dancemakers Forum consortium. He makes plenty of space on the MCA calendar for local artists like The Seldoms and eighth blackbird, and the dozen musicians, dancers and performance artists who starred in the David Bowie Variety Hour, presented as part of the wildly popular "David Bowie Is" exhibition last fall.
13 Anna Shapiro
Incoming artistic director, Steppenwolf Theatre
It's telling that Anna Shapiro's connection to Steppenwolf dates back to 1995, when she served as the original director of the New Plays Lab, for that's the year that the woman whose metaphorically big shoes she'll be stepping into, Martha Lavey, began her nineteen-year run as a transformative and stabilizing artistic director. Shapiro's a rising star, currently directing "This Is Our Youth" on Broadway after charting on the national consciousness and winning a Tony, and many other awards, for "August: Osage County," so it was a big get for Steppenwolf to get her to settle down in this new role, even if she was already an ensemble member and thus "family." After a long line of actors running the company, Shapiro brings a director's perspective to the artistic directorship. Beyond that, we'll have to see what kind of course she charts for the ensemble when she starts in her new role next season.
14 Glenn Edgerton
Artistic Director, Hubbard Street Dance Chicago
Once an arts organization reaches a certain size and level of prominence, it can be tough to keep things fresh, experimental and playful. But Glenn Edgerton continues to uphold Hubbard Street's internationally recognized standard of excellence while nudging at its boundaries. Hubbard Street's impressive repertory from the most recognized contemporary choreographers continues to grow; and their imaginative collaboration with The Second City last year was a resounding success that demonstrated both the versatility of the company and the delightful results when two major players step outside their comfort zones to collaborate.
15 Charna Halpern
Producer and co-founder, iO
Co-founder and owner of iO, co-author of improv bible "Truth in Comedy" and comedy taste-maker (the list of iO alumni that you know is head-shakingly long) Charna Halpern has more than established herself in Chicago (and the rest of the country) as an improvisational force to be reckoned with. And when the Wrigleyville building that her beloved iO Theater had been housed in since the mid-nineties was slated for demolition a few years ago, rather than scraping together a new location, she doubled down, remodeling a 40,000-square-foot warehouse space near the North/Clybourn Red Line stop and relocating there. "[Moving] was going to be expensive anyway," she said. "So I figured what the hell, I might as well go bigger." Bigger it is, with four cabaret stages and a huge bar area in place of the previous two stages, making room for more students, more improv and more funny.
16 Martha Lavey
Artistic director, Steppenwolf Theatre
When the announcement issued forth last fall that Martha Lavey was stepping down, in a coordinated move with then-executive director David Hawkanson, the news was surprising only in that word had not leaked that such a monumental change was in the works. But the whole thing had such an orderly succession quality to it, with Hawkanson giving way to his ten-years-at-Steppenwolf lieutenant David Schmitz, and Lavey stepping aside for longtime ensemble member and collaborator Anna Shapiro. Orderliness is expected from Steppenwolf these days, at least as a substantial arts organization, where public conflict is confined to the stage. But this was not the case when Lavey took the helm back in 1995. That same year, Steppenwolf's then-chief rival for local attention and national heat, Remains Theatre Ensemble, failed under the weight of the ensemble model, unable to sustain itself after founders like William Petersen and Gary Cole left town to pursue growing film and television careers. Steppenwolf was subject to similar strains and its board allegedly forced out longtime artistic director Randall Arney, with managing director Stephen Eich leaving shortly thereafter. Into the breach stepped Lavey, under whose leadership Steppenwolf has matured into a highly functioning, well-funded organization still connected to its founders and ensemble, with many of its famous actors returning on a regular basis to take its stage. Likewise, the company has become a leading international "brand" in theater, with a regular presence on Broadway and at the Tony Awards for many of its productions. Though all credit can't be Lavey's alone, it's hard to imagine their spectacular success story without her, and her low-key, calming maternal presence.
17 Greg Cameron
Executive director, Joffrey Ballet
The new executive director of Chicago's most prominent dance company brings an impressive resume spanning multiple art forms to the post; Cameron formerly held senior positions at WTTW/WFMT, the Art Institute and the MCA, and worked for the Department of Cultural Affairs. Connections like those certainly come in handy building endowments and seeking out donors. What's next for the Joffrey? Cameron envisions the company, its name resplendent above State Street, as a cultural magnet for international tourism.
18 Michael Halberstam
Artistic director and co-founder, Writers Theatre
Founding a vibrant theater company outside of the Chicago city limits can be a risky business. Maintaining that vibrancy is even more iffy. But with construction recently begun on a new thirty-one-million-dollar theater center in Glencoe, Writers Theatre is moving into its twenties in style, under Michael Halberstam's leadership, bringing its 35,000 annual patrons along for a ride. And Halberstam himself is still everywhere, directing for Writers as well as on both coasts. This spring he's directing an adaptation of "A Doll's House" for the young Definition Theatre company.
19 Eileen LaCario
Vice president, Broadway In Chicago
Eileen LaCario has absolutely no problem saying that Chicago theater audiences are the best around. This is why in her post as vice president of Broadway in Chicago she continuously fights to get shows to Chicago first, before they hit Broadway or go on national tour. Additionally, LaCario has opened/re-opened some of Chicago's finest theaters including the Royal George Theatre, the Cadillac Palace Theatre and the Oriental Theatre just to name a few. Chicago is increasingly known as one of the top theater cities around, and LaCario is a big part of the reason why.
20 Deb Clapp
Executive director, The League of Chicago Theatres
When Deb Clapp first arrived in Chicago she knew very little about its theater community. Now it's virtually impossible to have a conversation about Chicago theater without mentioning her name. As executive director of The League of Chicago Theatres, she has made a significant impact by relentlessly marketing, supporting and advocating for small and large theaters around the city. Clapp was also instrumental in developing Chicago Theatre Week which is now entering its third year. Its overwhelming success has led it to expand to a ten-day celebration of seeing great shows at affordable prices.