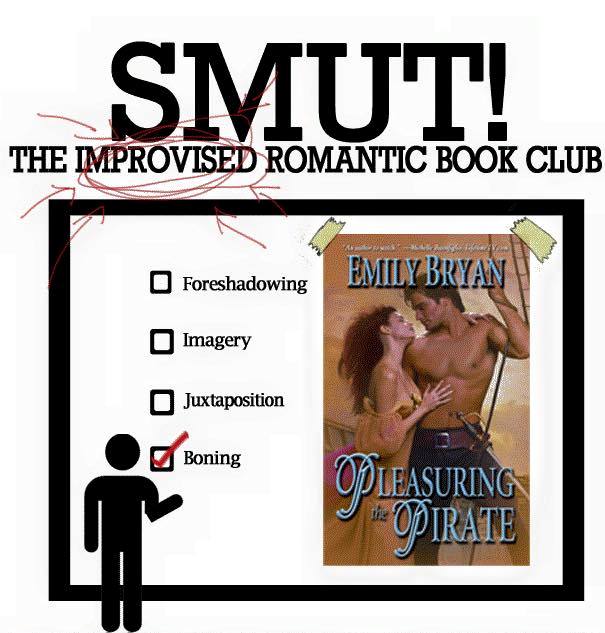 RECOMMENDED
Sex sells and the more of it the better for the bottom line. This is as true in movies as it is for literature with books like "Fifty Shades of Grey" dominating the romance aisle of Barnes and Noble. We might pretend to like sweet romance but in the end we go for the smut. This is true across the board with smutty love scenes liberally added into romance, fantasy, comedy and every other genre you can think of. Under the Gun Theater explores this phenomenon with "Smut: The Improvised Romantic Book Club." 
Each week in January a cast member dissects a novel from a different genre via a Power Point presentation. For the reviewed show, Adam Schwartz discussed the fantasy novel "Willing Sacrifice" which appears to be mostly about warriors in constant battle with oversized flying lizards. This novel, of course, also has its share of smut including a whopping ten pages of foreplay.
Other anatomically precise sex scenes involve several paragraphs devoted to the exact moment when the hero and heroine's love is consummated (with his manhood creeping, one inch at a time, through the folds of her womanly flesh, in case you were wondering). The book concludes with the ever-so-subtle line, "That's not the only thing that wishes to be inside of you." Such sex crazed writing makes it all the more ironic when a cast member uses a graph to show the inverse relationship between his consumption of fantasy writing and his love life.
At various points during the lecture, Spencer Kovacevich, Ryan Ford, Matt Mahaffey and Laurel Zoff Pelton perform improvised scenes inspired by Adam's presentation. Sometimes they perfectly hit the mark such as an extended riff on various obscure body parts. Other times not so much. But the cast members work well off each other and land enough jokes to make this a weekly lecture series worth paying attention to. (Noel Schecter)
Under The Gun Theater, 956 West Newport, (773)278-3440, undertheguntheater.com, $12. Through January 31.