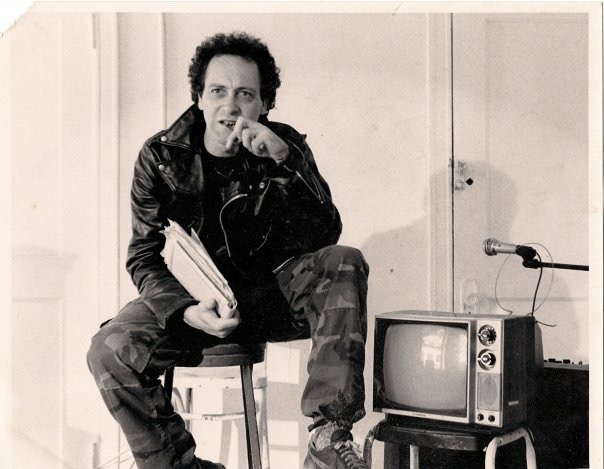 By David Witter
Richard Cotovsky is known as "The Godfather of Storefront Theater." It's a well-deserved title. For the last thirty years, the artistic director of the Mary-Arrchie Theatre Company has produced, acted, directed, written, painted, nailed, cleaned, mailed, bribed and even had a lamb live in his truck, all in order to keep producing art. Yet after twenty-six years, the company has lost its lease on its space at Sheridan and Broadway. For what may be the first time in his life, the Joseph Jefferson Award winner is not putting up a fight. After mounting more than sixty productions at Mary-Arrchie and acting in dozens of others in theaters across town, Cotovsky says he needs a break. There isn't one person in Chicago theater who says he doesn't deserve it.
The non-stop torrent at Mary-Arrchie began three decades ago when Cotovsky was running a theater workshop for the Americana Theater. Larry Figliulo and Joann DeAngelo were two of his collaborators. DeAngelo was having trouble with her lines and Cotovsky reminded her of her parents in Steubenville, Ohio. He told her, "If you ever have trouble with your lines, go and talk to Mary and Arrchie."
So when it came to naming their production company, it seemed that Mary-Arrchie would be as good a name as any. I should know. During that period Figliulo and (for a short time) DeAngelo were my roommates. Many of the meetings, arguments, rehearsals and parties for the fledgling company took place in our apartment. I especially remember Cotovsky routinely leaving five-minute monologues on the answering machine, and being the only person we knew who had a "real" job, as a pharmacist.
Then there was the lamb. The company was inspired by the works of Sam Shepard and the production of "Curse of the Starving Class" needed a live lamb.
"We were doing 'Curse' and kept the lamb in a woman's garage on the South Side," Cotovsky says. "Every Thursday I would pick up the lamb and keep it in a friend's apartment in Wrigleyville."
Like a scene from a Marx Brothers movie, everyone tried their best to keep the lamb from being discovered by the landlord. It worked, for a short time anyway.
"Eventually the landlord found out, so I kept the lamb in my truck until the show was over," Cotovsky says. "Then I donated him to the Lambs Farm."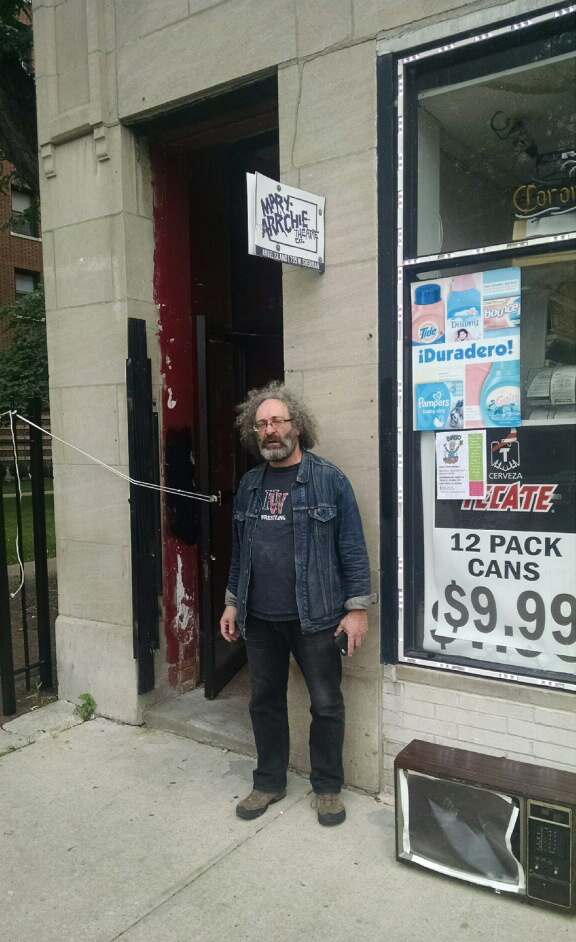 Known for his sardonic humor, Cotovsky told the cadre of young actresses who doted over it that, "The theater needs money for props, so the lamb took a little trip to Greek Town."
In 1990, after mounting shows like "Gas Mask 101," "Kingdom of Spiders" and "Wild Dogs," Cotovsky found the digs at Sheridan and Broadway. Formerly the Joseph Holmes Dance Company, it was across from the Chateau Hotel, equally famous for its neon sign and its five-dollar hookers. Mary-Arrchie fit right in. For the next twenty-six years, Cotovsky and his company blazed its own trail in the Chicago theater world.
"We did 'Dirty Hands,' 'Fool For Love,' 'The Hairy Ape,' 'MOJO,' 'The Hot L Baltimore,' 'Buried Child,' 'Tracers' and 'Cherrywood,' which had something like forty-nine actors," Cotovsky recalls.
The tiny company has been nominated for twenty Jeff Awards and won three. In 2013, Cotovsky himself won a special Jeff Award for his forty years working in non-equity theater. But as a lifelong Chicagoan and resident of Rogers Park, Cotovsky's most personal achievements may be his twenty-eight years of starring in "Abbie Hoffman Died for Our Sins" as well as his role as Arthur in the Chicago-based story "Superior Donuts."
With his biting wit, unique view of life, unkempt mane and rabbi-like beard, Cotovsky does not act when he plays Abbie Hoffman; he simply transforms a part of himself. In "Superior Donuts," he played Arthur Przybyszewski, an aging antiwar activist and owner of a rundown donut shop in Uptown. Especially in his scenes with young black employee Franco Wicks, Cotovsky showed the heart, patience and kindness that have helped him nurture generations of young actors.
"The Mary-Arrchie has always been a launching pad, a place where a young actor can cut their teeth, and then go on to someplace like the Steppenwolf or Goodman," Cotovsky says. "I have really been the only constant, supplying the energy. But now," Cotovsky continues with his trademark sigh, "I am running out of energy."
For what will likely be its final production, Mary-Arrchie will be presenting "American Buffalo" beginning on January 28. Fitting, since the David Mamet play helped to inspire Cotovsky in his first ventures in theater.
"Of course we could squeeze out another play or two, or schlep to a new space, but losing the lease was a convenient out," Cotovsky says. "It wraps everything up in a nice little bow and says, 'see you later.'"