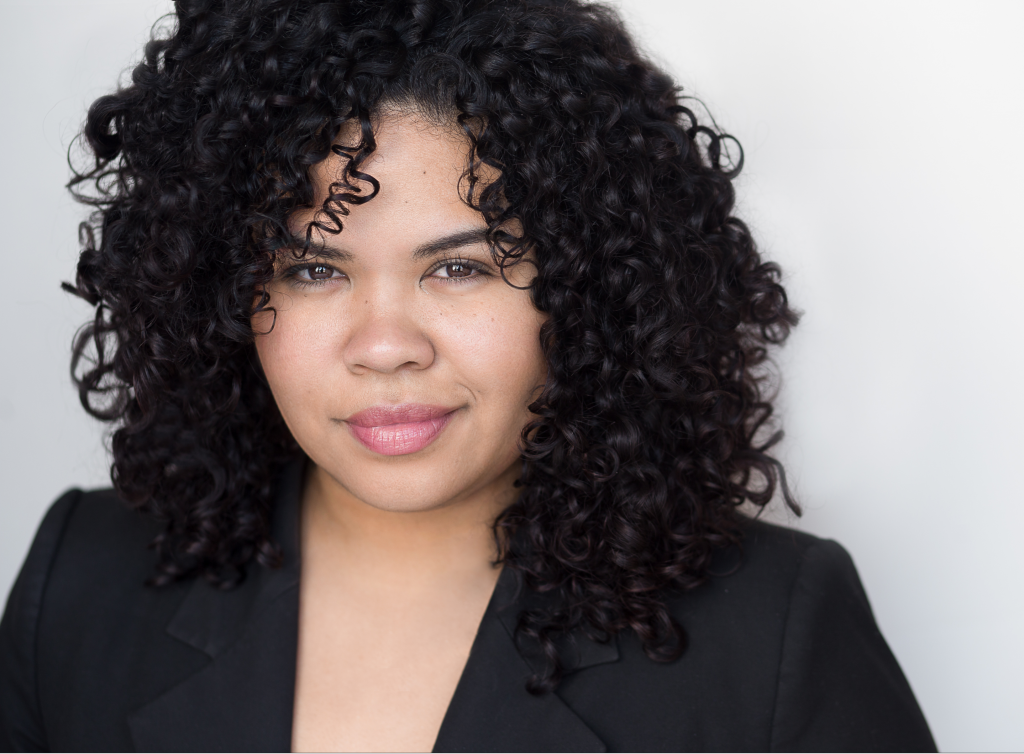 By Loy Webb
Actor and comic Melissa DuPrey has a passion for arts, activism and community building that is as large and deep as the Pacific Ocean. Her story is one of terror and triumph. From surviving a horrific violent home invasion to rising through the theatrical ranks to become the new general manager of Free Street Theater, Melissa is living proof that women of color will make windows where doors have historically been shut in their faces.
Tell me a little bit about Free Street Theater and the work they do.
Since 1969, Free Street Theater's mission has been about building community and activating action through dialogue. As the first racially integrated theater company [in Chicago,] this theater has always advocated for marginalized voices and bringing pressing social issues to the foreground. What is not widely known is that Free Street Theater has partnerships with detention centers and community service facilities as a way to connect people to art. Free Street Theater was also considered a safe haven for families who could not afford after-school care. In many ways, it was the first to engage in arts as a civic practice. But they never considered it a "practice," it was just what needed to be done. People who serve the community wouldn't say they do "community service." They just do what needs to be done, sometimes without funding. Much of the work being done currently is by the youth ensemble who have a fervent desire to be seen and heard. They are doing some of the most brave, honest and gut-wrenching work I have ever seen and I couldn't be more proud of the plays that have come out of this theater.
When did you first connect with Free Street Theater?
I was invited to a fundraiser by Coya Paz, the co-founder of my first artistic home, Teatro Luna. Later on down the line, Coya asked me if I thought my second solo show, "Sushi-Frito," would be a good fit [for Free Street] and I jumped on that opportunity. It was a way to work with Free Street Theater from the inside and learn how it works.
Was being general manager of Free Street something you imagined?
Not at all. And this is the beautiful thing about finding your own path. I had submitted several applications to various notable theater companies in the city for all types of arts development programs. However, none of them seemed like a good fit. With Free Street Theater, I saw that Caroline O'Boyle was stepping down as GM, so I contacted Coya Paz and told her that I was going to apply for the position even though I felt it was pretty ambitious. We all had a conversation about our personal and professional goals and I was very clear that this was a role I wanted to take on knowing I would be developing along the way. I make no assertions that I know everything about arts administration or even how to be a good leader. What has made Free Street Theater legendary is its ability to create leaders, freethinkers and doers. Not only do I believe in their mission, they believe in me. And that's going to make all the difference in both journeys going forward.
What is now required of you as general manager?
To oversee the day-to-day operations of the facility, create relationships with arts and non-arts sectors of the community and to occasionally help facilitate existing programming.
What do you hope to achieve in your time as general manager?
My goal in this position would be to support Free Street Theater's infrastructure and create a more active and engaged social media presence to enhance its following and facilitate future partnerships that would strengthen its ties to the community. I will not only manage its internal infrastructure, I will be able to bring creative budget planning and coordinate special events for fundraising and partnership building. I am still an ensemble member at UrbanTheater Company and its Director of Youth Programming and Community Outreach. I am hoping to find many opportunities to connect other organizations already doing the same kind of work to strengthen our ability to reach the community. As general manager, I know I have a lot of responsibility and will likely wear many hats. I also hope this will provide the life balance needed to create art and be an administrator.
What do you want your personal legacy to be?
My legacy is about doing what it takes, working in creative ways and being true to myself and others. I hope the way I have paved my own road gives people hope that they too can find their own.