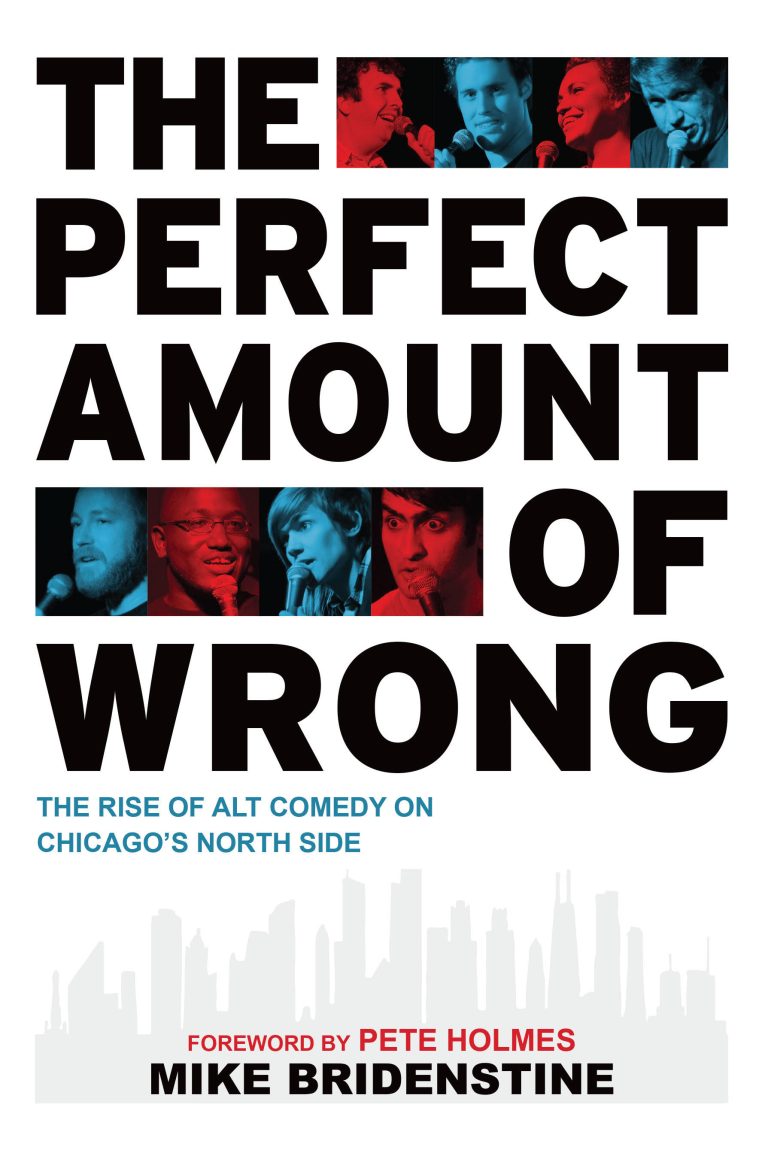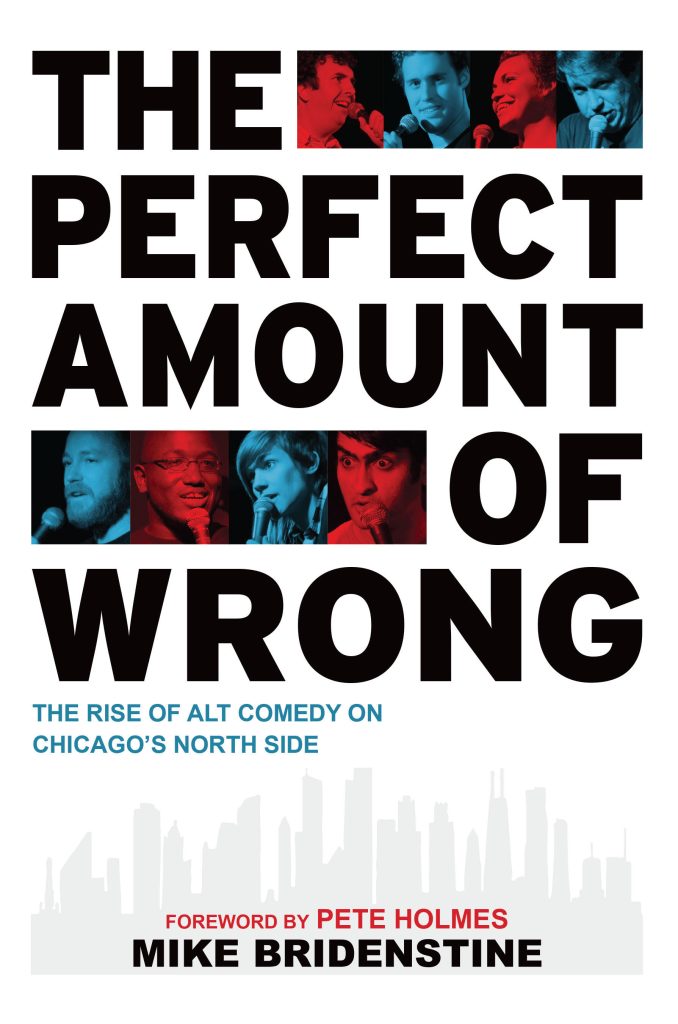 Chicago has been the capital of improv comedy since the Second City opened its doors in 1959, with generations of stars moving through that hallowed institution, as well as its competitors at the Improv Olympic and Annoyance Theater. While Zanies comedy club has thrived in the city since the 1970s, the stand-up comedy scene here has never gotten anywhere near the same level of attention.
But thanks to a new book about the wildly creative alternative-comedy scene that gave birth to an explosion of stars and influential talent from 1996 to 2009, the Chicago scene is getting its due. Mike Bridenstine—a veteran of that renaissance who now performs in Los Angeles—has crafted the tome "The Perfect Amount of Wrong: The Rise of Alt Comedy on Chicago's North Side" to spotlight the amazing energy of the period, which gave flight to dozens of major names including Pete Holmes, T.J. Miller, Cameron Esposito and the Oscar-nominated Kumail Nanjiani.
Bridenstine will be in town September 29 and 30 for three special events tied to the book's release. With a panel discussion at Volumes Bookstore and another panel and a show at the city's top alt-comedy venue, the Lincoln Lodge—all of which will feature name acts returning to celebrate the newly minted history—the first-time author is excited for a laugh-filled reunion weekend.
"In Los Angeles, whenever comics heard that I came out of the 2000s scene in Chicago, they would say 'Oh my God, were you there when Hannibal Buress and Kyle Kinane were there?'" says Bridenstine. "They would name names of people that came from the scene and ask me about it, and it became the number-one topic I was asked about.
"The book idea had been kicking around in my head for awhile, but I didn't know what to do with it. But when an episode of [prominent national comic] Wayne Federman's podcast focused on it, I knew there was a lot more stories to tell and that I would regret it if I didn't do it."
That was in March 2021, when Bridenstine was enduring the lockdowns that swept Los Angeles for over a year. He tracked down and interviewed sixty comics from that era (including myself, full disclosure), and found plenty of people with razor-sharp memories of one of the happiest, wildest times of their lives, all of whom share hilarious and incredible tales.
The book recounts that several mainstream comedy venues, including early iterations of the Laugh Factory and the Improv, went bust in the mid-1990s due to comedy fans tiring of seeing tired tropes trotted out on stage night after night. When an inventive and highly entrepreneurial comic named Cayne Collier started his own alternative show called The Elevated in 1996, it gave a spark to young comics who established other hotspots: the Lincoln Lodge, Red Lion and the late, great Lyons Den.
The book is dedicated to Lincoln Lodge founder Mark Geary, whose creative vision encouraged comics to be as unique as they could possibly imagine and fostered a space that has drawn crowds of comedy lovers for the past quarter-century. The other home base for hilarity was the weekly open mic at The Lyons Den, which grew to be a hotspot so buzzworthy that even all-time great George Carlin dropped by to see the action for himself.
"I think there was a healthy competition between the acts, since the only people that were really doing stand-up at that point were people who loved and cared about comedy, and you wanted to get the respect of your friends," says Bridenstine. "You had to have something that was wildly original or good to get any attention or street cred in that scene. So it fostered a competitive environment in a good way—to up your game every week."
Mike Bridenstine will appear in a Q&A with Chicago Sun-Times reporter Steve Heisler September 29,:30pm, at Volumes Bookcafe, 1373 North Milwaukee. Visit volumesbooks.com or call (773)697-8066.
He will host a "special guest"-laden panel discussion at 2pm September 30, followed by a show featuring some of the book's biggest names at 6:30pm at the Lincoln Lodge, 2040 North Milwaukee. Visit thelincolnlodge.com or call (773)251-1539.
"The Perfect Amount of Wrong," History Press, $24.99.